Have you seen the Bicycle Museum?
Forty-one years of collecting unique bicycles that reflect style, engineering,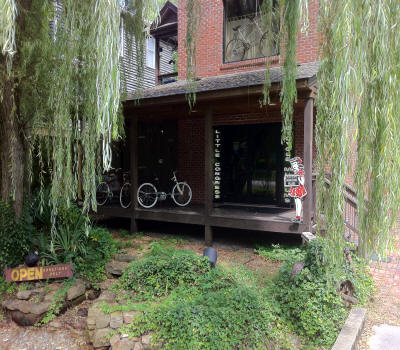 and an American way of life; Judge R.E. McClanahan II has put together one of the finest selections of bikes in the world. The Museum is a monument to a machine that has influenced our country in everything from motorized flight to women's rights. We invite people of all ages and walks of life to come to Cumberland Gap, TN and experience a piece of American and World history.